The Requirements
To be a good fit for this opportunity you will have:
Solid experience in digital journalism, including a track record of success in reporting on the non-profit sector.
Strong familiarity with the non-profit community in Central New York, particularly charitable groups that provide community services and accept individuals' donations.
Exceptional skills in social media, including leveraging social media channels to source and share topical content and insights in real time.
Proven experience building, maintaining and engaging an active audience.
Strong interpersonal skills and the ability to interact effectively with users and readers.
The ability to mine public documents and social media and engage with people closest to the issues to uncover the best and most current information.
Demonstrated reporting, writing and organizational skills.
Solid understanding of news writing, journalistic ethics and story structure.
Experience with search engine optimization (SEO) practices.
A demonstrated ability to capitalize on high-value topics by engaging audiences frequently and with urgency.
An understanding of the methods and tools used to deliver content across a variety of platforms such as Moveable Type CMS, SCC Budgeting and Archiving System, smartphones and more.
An understanding of the imperatives of multiple platforms -- print, mobile, Internet, etc.
The ability to leverage relationships with sources to deliver content that differentiates the organization from its competitors.
The ability to work independently and remotely under deadline pressure and prioritize tasks appropriately.
A bachelor's degree, preferably in Journalism, Communications or other relevant field. We also will consider non-degreed candidates with significant relevant experience.
You'll also need to be willing and able to work a flexible schedule, including nights and weekends, and to travel occasionally.
The Role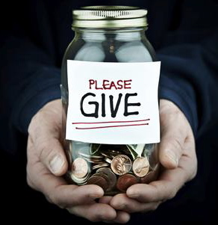 You will serve as a journalistic concierge, connecting readers with the social issues they care about and the agencies addressing those issues. Understanding the value of real-time content, you will build a strong relationship with your audience by posting frequently and incrementally throughout the day. You'll brand yourself as an authoritative voice and source of valuable information on this subject and showcase your creativity with a variety of activities, such as:
Leveraging your knowledge of this area to find and develop interesting content, such as stories, tips, lists, data, notes, Q&As, videos and more.
Acting as a public advocate to identify the most interesting community work, the key players, problems in the non-profit world (such as mismanagement) and social issues that should be addressed by local groups.
Using our website, direct communication and social media to build an audience on syracuse.com around the topic.
Engaging with readers to pull content in -- ask readers to provide the stories of unsung heroes, of community members and groups needing assistance, etc.
Providing guidance for our audience by finding rewarding and worthwhile opportunities for readers who want to devote their money or time to a cause.
More specifically, you will:
Gather information and write journalistically sound news elements for use in all existing and future media platforms. Your stories should be balanced and factual, timely and topical, and well-sourced and contextually correct.
Learn and employ all techniques for effective digital reporting across all platforms.
Post frequently and incrementally throughout the day.
Engage in story aggregation and topical link-posting.
Monitor and engage in reader comment streams; elevate comments into new posts when appropriate.
Interact on social-media platforms by using story shares and objective commentary to promote the news organization's content initiatives.
Effectively employ various means of monitoring audience interest and competitors' posting on your topic, including setting up Google alerts, Twitter and RSS feeds.
Maintain operational communication with the editor and production center, when appropriate.
Learn and understand audience traffic tracking systems and analytical reports.
Develop and maintain relationships with other reporters, creating mutually beneficial partnerships, and working as a team when needed.
Note: this description is intended to give you a general overview of the position and is not an exhaustive listing of duties and responsibilities.
Keys to Success
To excel in this role, you will be a driven, dynamic reporter and writer with the ability to deliver a high volume of content every day. Even more importantly, you will enjoy helping people enjoy themselves in our community. You'll need to be able to proactively identify stories and respond quickly, keeping the quality of content consistent and engaging. More than just being comfortable in a fast-paced environment, you should be the kind of person who thrives under pressure and can produce quality work regardless of the deadline.

Additionally, in order to be an outstanding reporter, you will be autonomous and enjoy working independently. You will have a great deal of autonomy in this role, from choosing your content topics to posting your own articles online -- so you should be at ease in a self-directed environment and eager to hit the ground running and make an impact right off the bat.